Japanese Alps mountains
---
Takayama and Japanese Alps mountain 5 days from Tokyo to Kyoto
price : 300,000 yen (max 6 person) + hotel, 220,000 yen (SUV max 4 person)
Day 1 : from Tokyo - Mt. Fuji - south Nagano @ economy hotel
Day 2 : Matsumoto castle, Kamikochi or Shinhodaka ropeway @ Takayama hotel
Day 3 : Takayama old city, Shirakawago @ Kanazawa
Day 4 : Kanazawa, Maruoka castle @ Fukui hot spring inn
Day 5 : Eiheiji temple, to Kyoto


Nagoya Airport Transfer
---
Nagoya airport - central Nagoya price : 24,000 yen.



How to book
No prepay. Pay the fare when you meet the driver.
All prices are include tax, high way fee, parking. But not include entrance fee and meals.
Not all the drivers speak English well, but they are professionals about accessible tourism.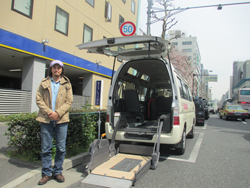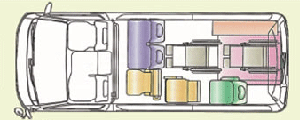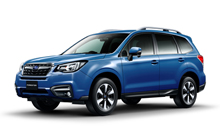 e-mail


plan :
date :
name :
nationality :
guests number :
wheelchair type (total weight 220kg max) :
hotel name :
special needs :